D & K Packaging, LLC - Dyersburg, TN
Established 1998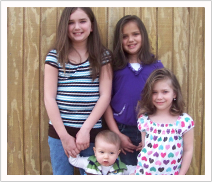 We would like to thank our loyal customers for your patronage throughout the years. We sincerely appreciate your business, and want to continue to provide the same quality, individualized customer service for years to come.
For our future customers, we would love to have the opportunity to serve you and provide the same quality customer service customized to fit your specific needs.
Always remember that we are here to serve you! We offer convenience by being just an e-mail or phone call away; however, we want you to know that we are still able to provide personal, face-to-face customer service that we know is essential to your business. This, combined with good pricing and timely service, gives us a competitor's edge that helps us shine above the rest!
Take a look at our brochure and you will see some of the many items we have available in our warehouse. Take note! If we do not have an item listed, it does not mean that we cannot get it. Do not hesitate to let us know what you need and we will help you find it.
Sincerely,
D & K Packaging, LLC